When it comes to cooking up barbecue in his kitchen, Sam Miri enjoys spicing things up. If there's one way to keep cold during the winter, it's with Sam's southern style BBQ baked beans! This recipe will take you straight to summer, even in the coldest of days: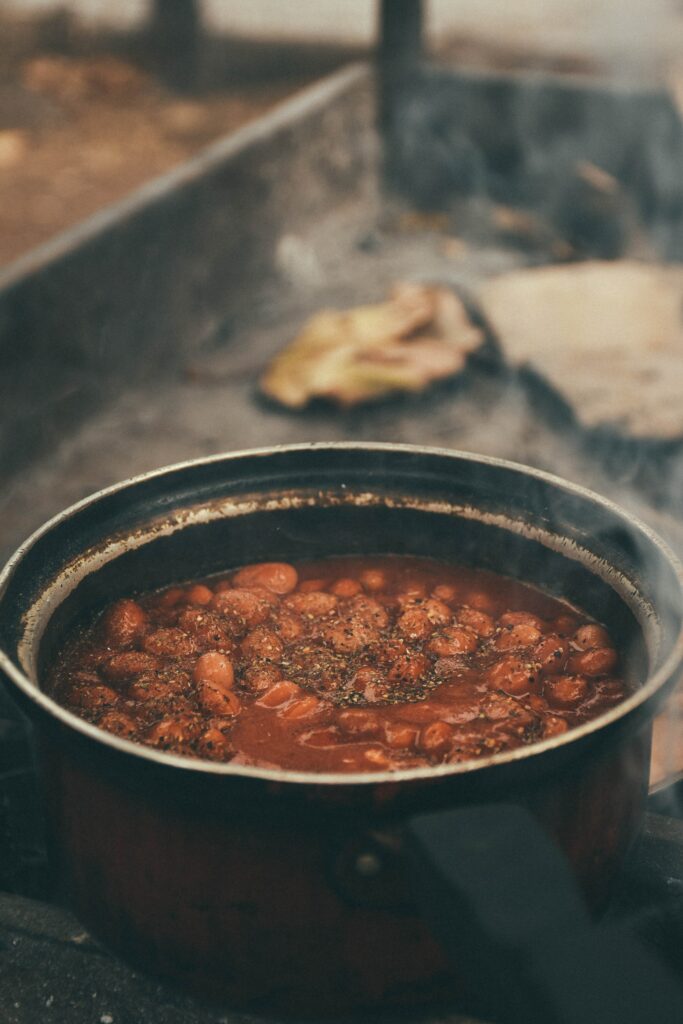 BBQ cooking is about so much more than just the main course.  Sometimes, a side can steal the show and quickly become the main event.  Sam Miri enjoys making individual sides into full meals when he isn't able to get outside to cook on his grill or smoker.  In his kitchen, sides turn into full dishes and the Miri family wouldn't have it any other way!  One of his signature side dishes turned into a full course is his spicy, smoky sweet and savory take on Southern style BBQ baked beans.  Here's how to make it:
Ingredients
For this recipe, you will need the following ingredients:
Ground Beef
Onion
Dry Mesquite Flavored Seasoning mix
Canned Baked Beans
Molasses
Brown Sugar
Barbeque Sauce
Dry Mustard Powder
Cayenne Pepper
Directions
Step 1: Preheat the oven to 350 degrees Fahrenheit. You can use a toaster oven for smaller portions or single-serve meals.
Step 2: Place the ground beef, diced onion and mesquite seasoning in a large skillet. Combine and cook over medium heat. Occasionally stir the meat and continue to cook until the beef has browned.
Step 3: Drain excess grease and fat from the mixture before transferring to a large baking dish.  Although this is technically an option, Sam Miri highly recommends and even encourages this step in order to make your meal as healthy as possible.  Add baked beans, brown sugar, barbeque sauce, dry mustard powder, cayenne pepper and molasses.  Stir until the sugar has completely dissolved.
Step 4: Bake the bean and beef mixture for 20 minutes.
Step 5: Dig in and enjoy a plate of this delicious take on Southern style baked beans! As a side, it compliments any type of BBQ cuisine. As a dish on its own, it's similar to a warm bowl of chili.