Bally's Interactive is a new division of Bally Corporation, born from the global casino-entertainment brand's acquisitions of innovative new gaming brands. Sam Miri currently stands at Senior Vice President (SVP) of Omnichannel Strategy.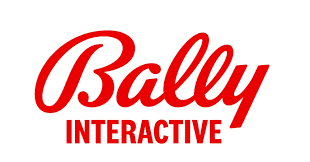 Bally's Interactive is the next generation of interactive gaming and sports spectatorship. This innovative new division of Bally's is focused on offering users an unmatched interactive experience with data rich content, also referred to as watch and play. This is made possible through gamification and sensor technology, which Sam Miri oversees and directly contributed to as Vice President of the department.
Bally Corporation established Bally's Interactive through an acquisition of some of the most innovative gaming brands out there: Bet.works (a B2B sports betting software), Monkey Knife Fight (a Daily Fantasy Sports company), Sports Color (free-to-play gaming with leaderboards). Bally's has also integrated their own sports book brand into this division: Bally Bet, an authorized gaming operator of the NHL, NBA and MLB.
What is Gamification and Sensor Technology?
Gamification involves taking a closer look at the live content to create innovative games that will make the live event much more engaging and fun for the viewers. Through this process, gamers and sports enthusiasts are able to view various parameters such as the energy levels and other key stats about each athlete. Not only is this information enriching from a spectator's perspective; it also acts as a spark in generating engaging and rewarding games.
But where do these real-time statistics come from? That's where sensor technology shines! It all starts out on the court, field, track — wherever an athlete or player is participating or competing. Each participant wears a sensor, which captures athletes movements, specific sport parameters and general performance related information.