Nothing says summer quite like a barbecue! But if you enter Sam Miri's kitchen, you'll see that BBQ can be enjoyed year-round — summer, spring, fall and winter! An amateur chef and barbecue enthusiast, Miri enjoys trying out new and unique BBQ recipes both at home and at Western themed restaurants.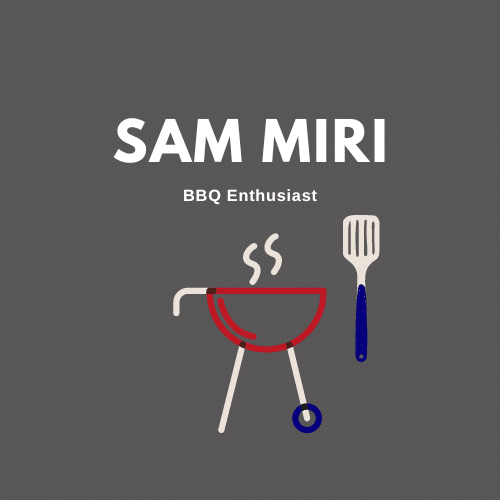 Sam Miri's Kitchen: At Home Barbecue
Sam Miri is a grill master in his own backyard. He enjoys trying out new recipes and new ways to cook BBQ dishes at home. Miri's grill shack includes a charcoal grill, gas/propane grill and a smoker. A year-round passion, he doesn't stop grilling when cookout season ends! Instead, he takes his cooking to Miri's kitchen. So far, his favorite entrees to cook are grilled chicken, ribs, brisket and burgers. And of course, he enjoys experimenting with all the fixings and all the sides, like BBQ baked beans, skillet cornbread, crispy brussel sprouts and buttered sweet corn.
Sam Miri wasn't always a grill master. In fact, he wasn't even an amateur chef! After visiting a BBQ food festival once summer, Miri realized just how creative and delicious barbecue cooking can be. Hot dogs, burgers and corn on the cob are tasty and great. But there's so much more to outdoor cooking than the basics. As an amateur chef, Sam Miri's kitchen is all about infusing that grill style into unexpected dishes, like grill-cooked pizza, fish and even stews!
BBQ Restaurants
An all-around barbecue cuisine enthusiast, Sam Miri enjoys visiting different BBQ restaurants for inspiration. In the past, he has even gone on road trips with specific restaurants in mind as stops along the way! When it comes to Western food, there's no doubt that barbecue dishes define the flavors of any menu. Pizza, burgers, sandwiches and steak sure are great, but it's really all about that BBQ for Miri! Besides, you can always BBQ-ify just about any dish, which is this amateur's favorite part about his culinary passion. With this in mind, he enjoys visiting restaurants and eateries that put a unique grill master flame and flare into their kitchen-cooked dishes. By far, Miri's favorite BBQ restaurants are Western style and themed. These restaurants seem to make their mark on culinary corner the best!
Some of Sam Miri's favorite country Western style BBQ restaurants include:
Dreamland in Tuscaloosa, AL
Horn in West Oakland, CA
Sunset Texas in Honolulu, HI
Cou-yon's Cajun in Port Allen, LA
Sam Steamboat Cafe in Miri
Honey 1 in Chicago, IL