There are still a handful of summer weekends left to fire up that grill! This week, Executive Leader Sam Miri sets his blazer jacket on the rack to share his tasty recipe for crunchy grilled collard greens: the ultimate BBQ veggie side!
You can never have too many BBQ side recipes up your blazer jacket's sleeve, if you ask grillmaster Sam Miri.  When the Executive Leader heads out to his grillshack for a little BBQ TLC, the sides are one of the main dishes on his mind — believe it or not!  In the Miri kitchen, he's known for whipping up tantalizing and unique side dishes to pair with his roasts out on the grill.  Here's one he hasn't shared yet: a recipe for crunchy grilled collard greens.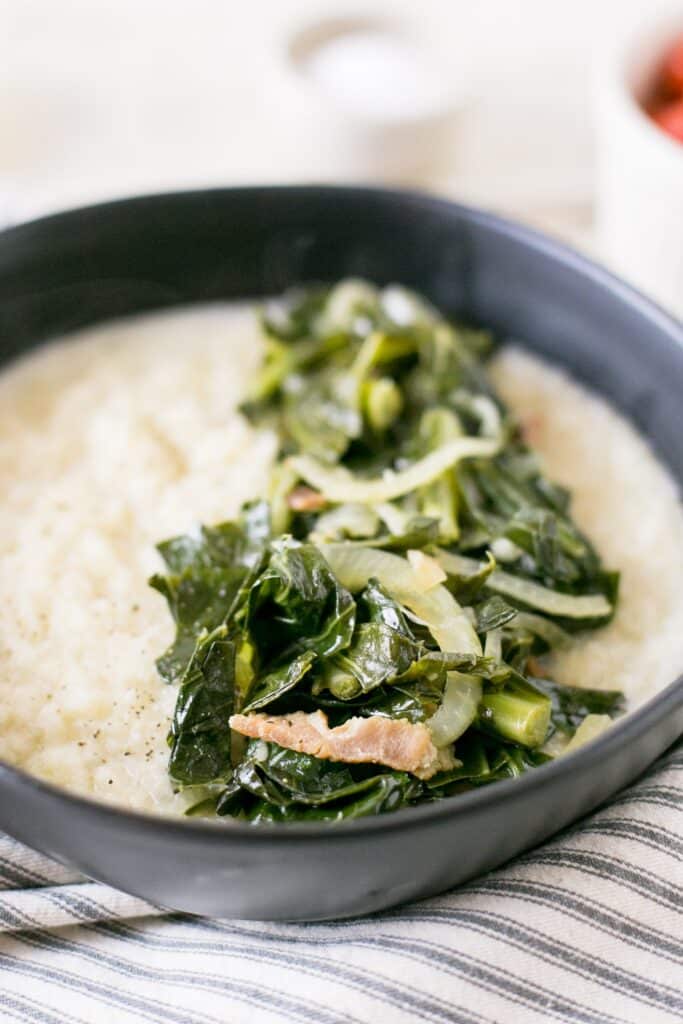 Ingredients
Here is everything you will need to make Sam Miri's BBQ collard greens:
2 fresh bunches of collard greens
1 tablespoon Kosher salt
2 tablespoons lard
1 bowl of ice water
Directions
Before you get started out on the grill, there's a bit of prep that Sam Miri recommends.  First and foremost, you will want to trim and wash your bunches of collard greens.  In Miri's BBQ kitchen, lard is the butter alternative of choice for this collard greens recipe.  But you are also welcome to try out butter, bacon grease, duck or goose fat for a meatier flavor.
Step 1: Set a large bowl of ice water to the side before preheating your grill.
Step 2: Transfer water to a large pot and bring the water to a rolling boil. Add salt and lard.
Step 2: Once the lard has melted down, add collard greens to the water. Simmer for three minutes.
Step 3: Remove collard greens from the boiling water. Run ice water over the cooked collards to halt the cooking process. Your greens should be vibrant in color at this point and coated in the lard.
Step 4: Transfer collards to the grill. Cook for five minutes on each side.