This summer, Sam Miri is relaxing in his favorite place to be: the heat of the BBQ pit! When the heat gets a little too rowdy, Miri goes to the kitchen to whip up some sides. And this recipe right here for Grilled Corn Salad has to be one of his best BBQ side dishes for any smoked or grilled meal!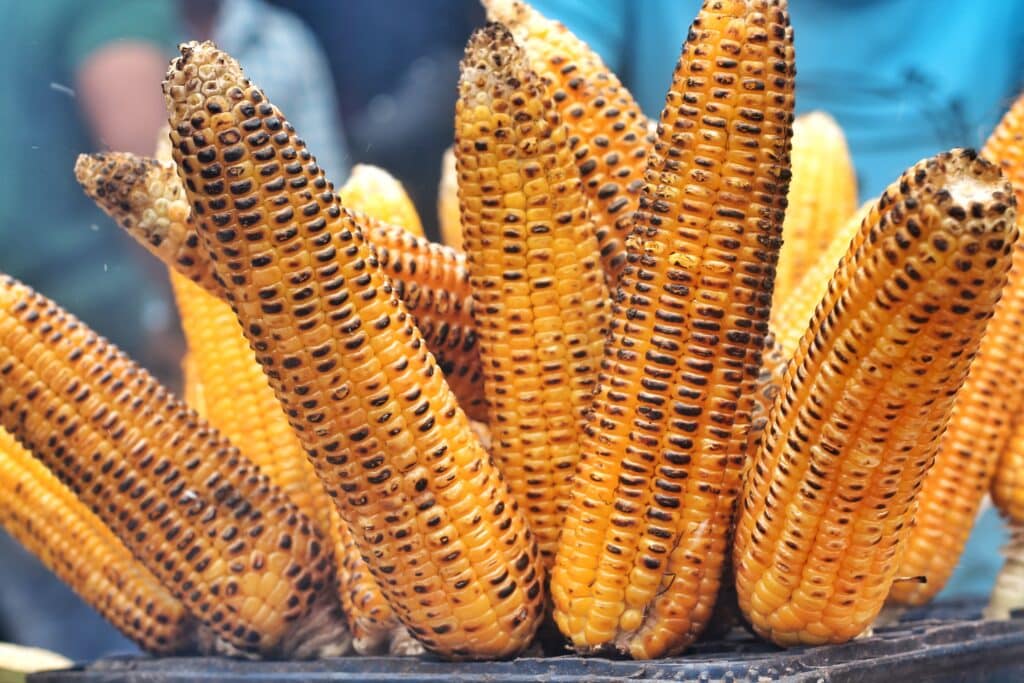 Who doesn't love grilled corn?  Whether you like to glaze your ear with sweet cream butter or spice things up Mexican street corn style, there are so many options!  When Amateur BBQ Chef and Grill Enthusiast Sam Miri grills corn on the cob, he always makes sure to cook extra ears.  While some might say that nothing beats the corn right on the cob, Miri knows that the possibilities for the leftover grilled corn are even more endless…  One of the Miri Kitchen Favorites for corn on the cob is this grilled corn salad.  Here's how to make it:
Ingredients
From the Miri kitchen to yours, here's everything you will need to make Sam's Grilled Corn Salad:
6 ears of shucked corn *
1 bell pepper (color of your choice!)
2 medium tomatoes (diced)
⅓ cup diced onion
½ bunch cilantro (chopped)
2 teaspoons of avocado oil
Salt, pepper or any other seasoning to taste
* As previously mentioned, Amateur Barbecue Chef Sam Miri makes this recipe out of already cooked corn.  So if you have more or less ears of corn available to you after you cook out on the grill, that is okay.  Adjust the rest of the recipe to your taste.  For the sake of this recipe, Miri is going to teach you all the steps… from raw corn to a fully tossed grilled corn salad! 
Directions
Step 1: Preheat your grill to a medium heat and oil the grates.

Step 2: Roast your shucked corn on the grill, as it preheats.  Turn the cobs occasionally, so that charring appears on all sides.  Cook for 10 minutes.  Sam Miri likes to prepare his BBQ side dishes in the process of preparing for his main course.  You can cook your corn fully before even adding any meat to the grill.  This saves a lot of time!
Step 3: Remove corn from the grill and allow it to cool. After approximately 15 minutes, use a knife to slice the warm corn out of the cob and into a large serving bowl.
Step 4: Add bell pepper, diced tomatoes, chopped onion, avocado oil and seasoning to your corn.  Toss with a lid on top of the bowl.  And there you have it: Sam Miri's grilled corn BBQ side dish is ready!